Home
Details

Category: Events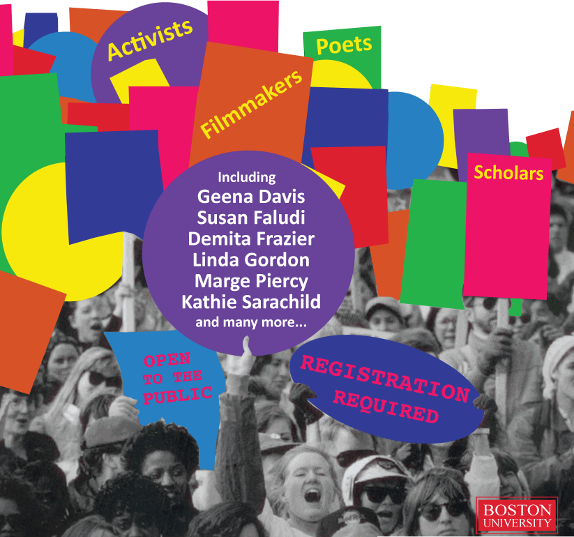 Join National Women's Liberation and Redstockings at the Boston Women's Liberation Conference, March 27 - 29, 2014.
Speakers include Redstockings women's liberation pioneer Kathie Sarachild and National Women's Liberation member Annie Tummino, lead Plaintiff in the Morning-After Pill lawsuit against the FDA.
Visit www.redstockings.org for conference information, schedules and registration.
Details

Category: Press
From Alligator.org: At an abortion awareness event held Monday on the Plaza of the Americas, speakers told Gators abortion is something college women and men both have a stake in.
Kendra Vincent, chairwoman of the Gainesville chapter of the National Women's Liberation, said the event was a response to some of the legislation that has been proposed and passed in other states that some women's rights activists believe were put in place to impede abortion.
"They know they can't overturn Roe v. Wade," Vincent said, "so they're chipping away at it."(continue reading)
Details

Category: Press
Attention: Room for Debate Editors, New York Times
Re: Dangers of Emergency Contraceptives (View as PDF)

The misinformation cited in Donna Harrison's opinion piece "Dangers of Emergency Contraceptives," published February 7, 2014, has been debunked in your comments section, in previous articles printed in your paper, and elsewhere on the Internet. But special attention must still be paid to the underlying assumption that these contraceptives, specifically Plan B One-Step, are in fact available over the counter.

Since members of National Women's Liberation won a lawsuit resulting in a federal court judge ordering Plan B One-Step to be sold over the counter, many CVS stores are not complying. In some stores, Plan B One-Step is still behind the pharmacists' counter; in others, it is in the manager's office. In all stores we have visited, it is stocked sparsely, with only one or two packages on the shelf. Store owners are often misinformed or uninformed about how Plan B One-Step should be sold, with some still imposing an age restriction and some giving lectures.
Details

Category: Gainesville Women's Liberation (GWL)
The following guest editorial by the Gainesville chapter of NWL appeared in the January 17, 2014 print edition of The Alligator:
We are told the right to have an abortion was given to us by female-friendly politicians and a liberal Supreme Court, but that's just not true.
Abortion was won by women like you and me — speaking out, organizing, marching in the streets — the Supreme Court and legislators followed our lead.
In 1969, four years before the 1973 Supreme Court decision Roe v. Wade, women in Redstockings of the Women's Liberation Movement appeared at a New York City legislative hearing on abortion law reform, where several women tried to take the microphone from the scheduled speakers: 14 men and a nun. Barred from testifying, Redstockings shouted out its demands: that women testify as the real experts on abortion and for repeal of all abortion laws.