History for Activist Use

Visit the Redstockings website for more about History for Activist Use.

National Women's Liberation comes from a collaboration between organizers from Redstockings of the Women's Liberation Movement (NY) and Gainesville (FL) Women's Liberation starting in 1968. Redstockings is a radical feminist think tank and one of the original groups of the 1960s Women's Liberation Movement in New York City. Gainesville Women's Liberation is the first women's liberation group in the South, founded in 1968. This collaboration continues today.




---
Details

Category: History for Activist Use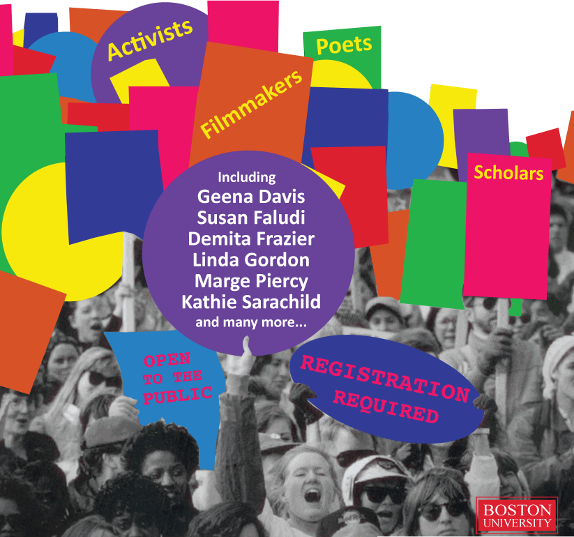 Join National Women's Liberation and Redstockings at the Boston Women's Liberation Conference, March 27 - 29, 2014.
Speakers include Redstockings women's liberation pioneer Kathie Sarachild and National Women's Liberation member Annie Tummino, lead Plaintiff in the Morning-After Pill lawsuit against the FDA.
Visit www.redstockings.org for conference information, schedules and registration.
Details

Category: History for Activist Use
To the Malcolm X Grassroots Movement, New Afrikan People's Organization, National Conference of Black Lawyers, Friends and Family of Mayor Chokwe Lumumba:


On behalf of National Women's Liberation, I write to send our love and solidarity as you mourn the great loss and celebrate the life of Mayor Chokwe Lumumba. I attended the celebration of Chokwe Lumumba in Brooklyn last night and was struck by the powerful, radical community present in the church. There was a feeling of hope and strength that inspired me as a women's liberation fighter and labor union organizer. The stories, laughs, ritual, leadership, community, political unity and honesty, raised the bar for me as an organizer and the kind of community we all need to build to make radical change. A testament of that was when his daughter, Rukia Lumumba, movingly spoke of this community that she could count on now that her parents were gone and then spoke of her dedication to continuing to build that work as a member of it.

We lost an important freedom fighter on February 25, 2014. When I heard the news, my heart sank. Our best radical movements are strong, but when leaders like Chokwe Lumumba die, the loss is a big hit. While I didn't know Lumumba personally, I knew MXGM and have long respected the deep, thoughtful work you all do. When we were forming National Women's Liberation we looked to Malcolm X Grassroots Movement on important questions of structure and decision-making. We consulted with members of MXGM as we were building our member-based group to fight for women's liberation. We are grateful for the work Lumumba and others did to build this group and owe some of our foundation to lessons we've learned from you.